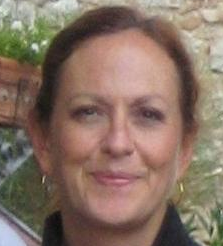 Hello, my name is Elaine Wyler. I am a state and nationally licensed massage therapist. I have been practicing massage therapy since 2004, am a graduate of Lakeside School of Massage Therapy in Milwaukee, WI and a Professional Member of the AMTA.
Healing Hands Therapeutic Massage, LLC is a faith-based massage therapy office. It is my goal to to help you with your muscle pain and tension. I recognize that a well-balanced musculoskeletal system is paramount to that goal so, please allow me to help you optimize your wellness potential.
My office is situated within the Pulse Personal Training workout suite in beautiful, historic Cedarburg. It is a privilege to serve alongside Holly Gonwa, owner of Pulse and licensed personal trainer. Our combined skills can bring enhanced functionality for people of all ages and abilities. Click here to check out her website.
Click here to make an appointment today.
I look forward to working with you.