Prenatal Massage/Doula services
Pregnancy and childbirth is a very unique time in a woman's life. Taking the journey with a family whether as their prenatal massage therapist or their birth doula is a privilege I don't take for granted.
Prenatal massage therapy helps with discomforts that come along with your changing body and growing baby. Side lying massage provides the safest position for mom and baby to be comfortable as well as helping to relieve pains and tightness. Prenatal massage is safe after the first trimester and until baby is born.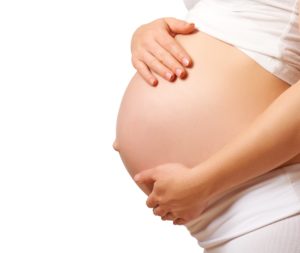 Massage is recommended once a month until 27 weeks, and then once a week until baby is born. Benefits include but are not limited to; Reduced back pain, reduced joint pain, improved circulation, reduced edema, reduced muscle tension and headaches, reduced stress and anxiety, and better sleep.
Your body is doing a big job, you deserve a massage!
Your child's birthday is one of the most important days of your life. Not only do you get to meet your baby, but you also get to become a mom! As a birth doula my primary role is to be a helper. I am hired by you, and have only your (and baby) best interests in mind.
At your free initial consult we meet for a cup of coffee (or tea) and get to know each other. I want to know all your fears, expectations, and desires. When you choose me as your doula you get the reassurance that you are receiving Christ-Centered care. You also have the security of knowing that I am part of a doula collective with 4 other amazing doulas that will care for you as much as I will. This also means in the rare case an emergency keeps me from attending your birth, you will be able to know that one of my backup doulas will be there for you!
 Throughout your pregnancy I get to know you and your partner more, I educate you to help you make your own informed decisions and create your ideal birth plan. I ensure you know how to advocate for yourself and help you understand what questions to ask. I also help your partner learn how to help you in labor and make sure he knows what to expect and how to be your biggest support. Dad being involved in the birth of his child is important not only for his bonding with baby, but for you as well.
At your child's birth I physically and emotionally help you through labor as much as you want. I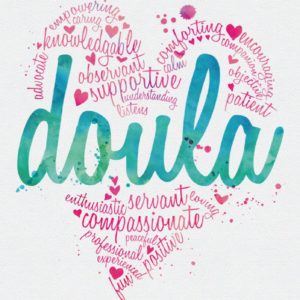 am willing to pray over you or with you, massage to help ease pain, help you with different labor positions, get you water or ice chips, make you laugh, put music on, walk you through any procedures that might happen….and anything else that I am able to do. I'm with you as soon as you want me to join you after labor starts and leave just a while after baby is born. I attend home births, hospital births, or in a birthing center.
Doulas are great for first time moms or moms that have already had children! We meet again after baby is born in your home to check in…. Every journey looks differently, but the one thing that doesn't change is my care and desire to help you feel great about your birth experience. I would love to meet you and discuss being your doula.
Consultations are always free and there is no pressure to make a decision that day. This is not a decision to take lightly!
A doula is not a medical professional and cannot take the place of a doctor or midwife. We work alongside your care provider and the nurses to ensure your birth team is focused on you and allow you to experience birth the way you were designed to experience it! Who do you want on your birth team?
Thank you for your consideration and I look forward to serving you.
                              –—-  Athena Robertson
Click here
to schedule an appointment with Athena.